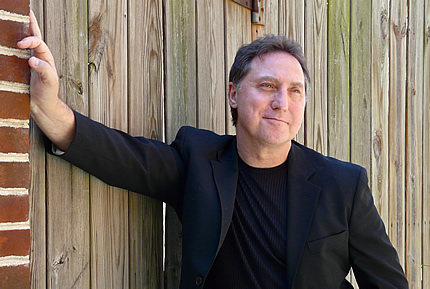 PAUL JOST IS A RARE TALENT . . .

. . . an eclectic artist with great skill as a vocalist, drummer, guitarist, harmonicist, composer and arranger. It's his voice that truly makes him a standout. Michael Barbiero, producer/engineer/songwriter, who has worked on projects for such legends as John Lennon, Whitney Houston and Metallica, thinks that Paul Jost brings vocal styling to a new level. "Once in a great while an artist comes along whose talent and vision allow us to view music through a new facet. Paul is such an artist."

A MULTI-TALENT MUSIC RESOURCE

... Paul also offers music services in composing, arranging, adding vocals and harmonica. A prolific composer, Paul has written over 40 CD's for major music libraries that are heard daily in over 750 markets throughout the United States. He is also a four category Billboard Song Contest Winner, whose songs, including the highly acclaimed, "Book Faded Brown", have been recorded by The Band, Carl Perkins and Rick Danko.